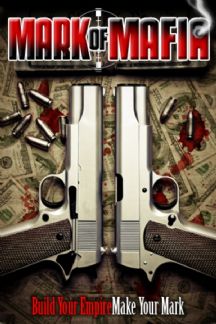 Mark Of Mafia
The BEST online Massive Multi Player Crime Game for the iPhone and Touch. Start as a rookie and progress to be a Made Men by out smarting other real players.
Mafia is a game that immerses you in the criminal underbelly of The City as you progress to become the Don of your Mafia family - in REAL TIME against other players around the globe!
You begin your quest to create the most powerful crime family as a rookie on the streets of The City. To do this, you need to buy guns and cars to battle other Mafia Families (other real players around the globe!). To progress in the game, you need to beat other Mafia Families (while gaining experience and taking their cash) and perform other missions to gain respect and hone your skills.
As your power and wealth grows, more options become available to you. People will offer you properties to buy in The City; bankers will want to help you launder your cash; and other families will be both jealous and resentful of your success.
Join forces with your friends and add to each other´s strength. You can persuade other Families in the game to join you...if they don´t, you have an option to take them out.