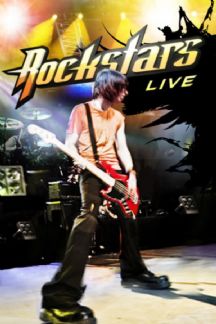 Rockstars Live
Start out practicing in your garage and work your way up to become a Rock Legend in the Rockstars Live world!
- Massively Multiplayer ONLINE Rock Game for the iPhone and iPod Touch!
- FREE updates with new shows, gear, promotions, travel, and more!
- Compete against other players LIVE in battle of the bands
- Show off your skills with the best guitars, amps, and percussion instruments
- Become a superstar by purchasing promotions that will attract tons of new fans and merchandise sales
- Bring your friends into your band to make it better
- Enjoy gorgeous graphics
- Perform numerous shows
- Win prizes
- Get real time updates
- Comment on other bands
- Broadcast messages to your band
- ...and much, much more!