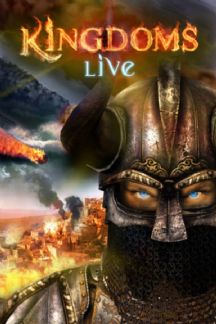 Kingdoms Live
Start as a peasant and battle your way up to become the ruler of the mightiest kingdom in the Kingdoms Live world!
- Massively Multiplayer ONLINE Role Playing Game (MMORPG) for the iPhone and iPod Touch!
- FREE updates with new quests, equipment, spells, lands, and more!
- Battle other players LIVE
- Choose from three races: Human, Orc, or Elf
- Choose from three classes: Warrior, Mage, or Rogue
- Show off your army with the best weapons, armor, and spells
- Build your kingdom by acquiring lands and extracting a royal income from them
- Bring your friends into your army to make you stronger
- Perform numerous heroic quests
- Loot rare items and spells
- Get real time updates
- Add other players to the bounty list
- Comment on other players
- Broadcast messages to your army
- ...and much, much more!