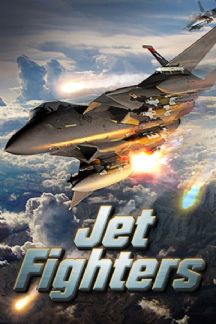 Jet Fighters
A global war has devastated the planet and has pushed humanity near the point of total destruction. Lead your global strike squad in the most dangerous Jet Fighting game on the iphone!
FREE Massive Online multi player for the iPhone AND the iPod Touch!
- FREE updates with new missions, weapons, and gifts from The General!
- Battle other players ONLINE!
- Display your military might with the most state of the art and top secret weaponry!
- Invite your friends to join your Squad via email, GPS, WiFi, and friend codes
- Create a army with other players and dominate the Earth
- Months of Game play
- Real time news feed
- World wide high score boards
- Comment on profiles and send bulletins to your friends
- Mark your enemies for death with a cash bounty
- Drop Bombs!