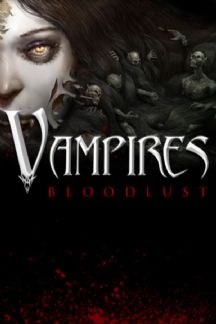 Vampires Bloodlust
From the makers of the top games on Facebook, and Mafia Wars on the iPhone comes the ultimate undead experience
- You now have the real Vampire experience at your finger tips: Vampires: Bloodlust, by Zynga.
- Compete online with Vampire Lords everywhere to build the largest Vampire Clan, dominate the living, and fight for honor.
- This is indeed the "killer" app you´ve been longing for. And it´s yours, should you choose to accept your destiny.
- Supports EDGE, 3G and Wifi. Works with iPod Touch and iPhone.