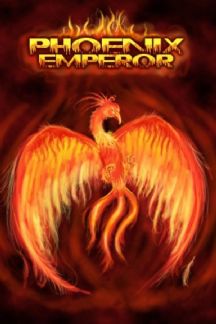 Phoenix Emperor
Quest and battle your way through the realm of the Phoenix Emperor while gaining power, land, and prestige. Your empire awaits - build your legion!
- Introducing a new MMO game for the iPhone and iPod Touch where you can battle other players online in real-time.
- Embark on quests with a unique storyline.
- Raise an army of real players and outfit them with armor, weapons, and spells.
- Build wealth buying land and developing property.
- Instant message other players or broadcast to your army.
- Get revenge by placing a bounty on players that attack you!
- Hoard your gold in a FREE personal vault to protect it from thieves.
- Gain public recognition for your exploits on the game Leaderboard.
- In-game personal profile showcases your victories, power, and wealth.
- Unlock special FREE bonus features as you quest and level.
- Attack elite NPCs for a chance to gain extraordinarily unique loots.
- Choose from 100s of equipments, lands, and properties.
- Continually updated game play and graphics for improved user experience.
- The list is endless! Join the realm of the Phoenix Emperor and see for yourself!